Each of these three ceremonies are signs of God's love for us – outward signs of inward grace.
Holy Baptism is a wonderful moment in the life of any person, no matter what their age, as they become part of the Church – the worldwide Body or Family of Christ.
Confirmation marks a person's personal commitment to Jesus and the Christian way, and
Marriage too is a special moment when a couple 'become as one' when they take vows in front of their family and friends, in the presence of a priest.

For all these occasions, we offer informal preparation that will walk you through the service, and what to expect from the service. It's a great chance to ask questions and get to know the church.
We heartily encourage family and friends to join in these celebrations, take photos during the service, and share memories on social media.
Below you will find a few photos of the church interior, so you know what to expect when you walk through the door.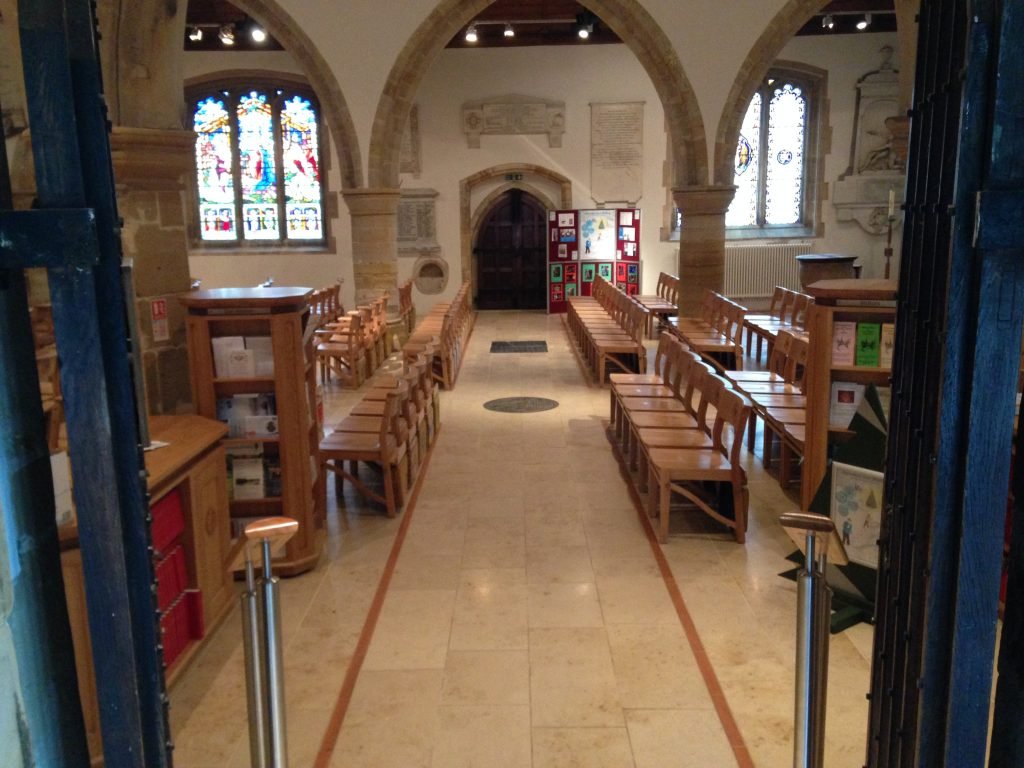 Holy Baptism
Baptism is a gift of God, open to all. If you have a child you would like to be baptised, or wish to be baptised yourself, then please contact us at the Church Office.
Baptism is normally administered to those living within the parish – or for those outside of the parish, but with current involvement or historic links with either Holy Trinity or the parish of Cuckfield.
However, please do not be put off – the vicar is always happy to consider requests for baptism!
When people are baptised as adults they are normally confirmed at the same time.
Confirmation
Confirmation is a further stage in the Christian pilgrimage. At a Confirmation service, which is led by the Bishop, a person proclaims for his or her self the vows made at Baptism (usually for children by their Godparents).
Children are normally ten or older, but like baptism, you are never too old!
People wishing to be confirmed join church members in a series of informal conversations to explore what it means and what is involved.
For further information please contact the Church Office.
Marriage
If you live within the Parish of Cuckfield, or have a 'qualifing connection', then you are eligible to hold your marriage ceremony at Holy Trinity. These regulations are set in law, and you can find more details here.
We welcome all enquiries and if you choose to be married in church, we will do all we can to help make your special day both enjoyable and memorable. Please contact the Church Office where Emma-Jane will be pleased to help with your enquiry.
We have a large number of applications for weddings, so it is advisable to make your arrangements as early as possible!
Here you can view or download our Guidelines booklet to help you plan your wedding ceremony – and the Information Form that we will need to complete with you when you book your date.
Holy Trinity also offers an annual Marriage Preparation Workshop, a fun day where you will meet other couples and hear presentations on subjects like communication, money and resolving conflict. As a couple you will also have time to talk on your own between the presentations. For further information on the Workshop please contact the Church Office.
After the Ceremony, we will endeavour to return the completed Marriage Document to the Registrar's Office as soon as possible but please allow 28 days for processing. You will then be able to apply for Marriage Certificates from West Sussex County Council.